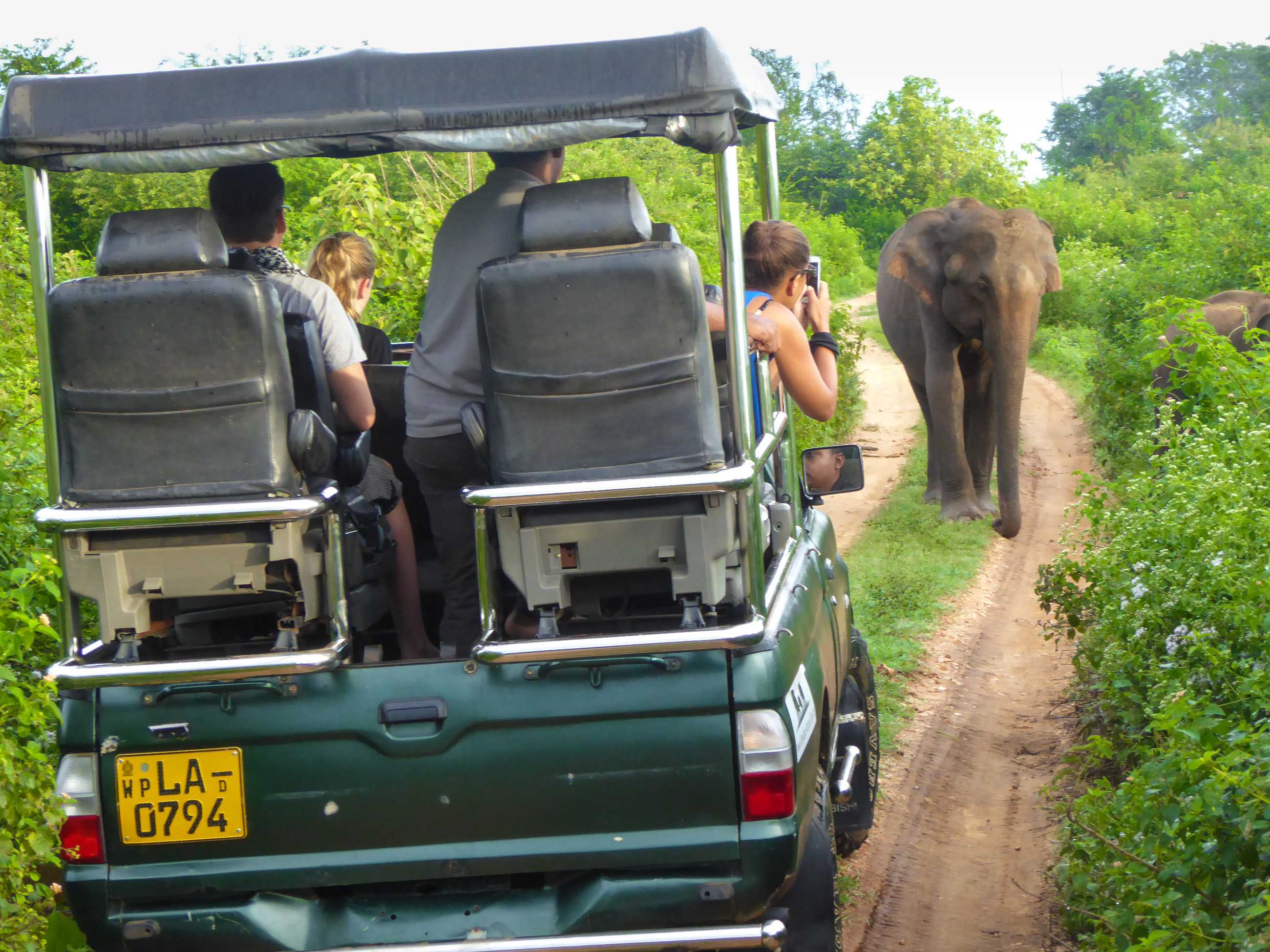 Courtesy-nomadicboys
With the vast presence of coastline, Sri Lanka offers amazing water-sporting activities for locals and tourists. Additionally, Sri Lanka is also home to some of the best presence of wildlife animals and species. Plus, there are also a ton of cultural, historical places one needs to explore. Let's focus on some of the best other adventures apart from the usual to experience in Sri Lanka.
Visit the Top of Sirigiya – Sirigiya is Sri Lanka's landmark known as 'Lion's Rock'. This is basically a rock which turned later into a fort and palace in the early 5th century. Here you will get to see monk's ancient paintings, lion's paws that are carved, a chance to improve your knowledge on rocks and more. Apart from this, you should set a target to reach the top of the fort to get an amazing view of the country.
Take a Safari – Sri Lanka offers 2 types of safari. One is on the Southside called Yala National Park. This park is the perfect spot to witness leopards, elephants, birds, and crocodiles. The second form of safari is the boat safari which is more relaxing and comfortable to witness birds, animals and beautiful islands.
Get a Glimpse of Whales – Blue whales are on the verge of getting extinct due to one reason; humans. However, Sri Lanka is one of the best countries that offer some amazing spots to witness the blue whales. Marissa is a popular small town that offers great spots to witness the blue whales especially during the months of November and April.
Make sure you take the best Sri Lanka tour with your friends or family members.