Reducing or eliminating the use of paper forms is one of the main goals of transactional integration. Collecting and shipping new rental packages is a waste of labor, resources, and natural resources in today's technologically advanced workplace. Virtual environments can manage and store nearly unlimited forms without taking up storage space.
The system can also be designed so that authorized users can access it from any computer. This means that part of the "documentation" can be done on the boat in the staff pavilion, or better yet, at home, as soon as the new tenant receives the offer letter for a job and enters the system. You can opt for new hire onboarding software from https://www.ova.work/ for new employees.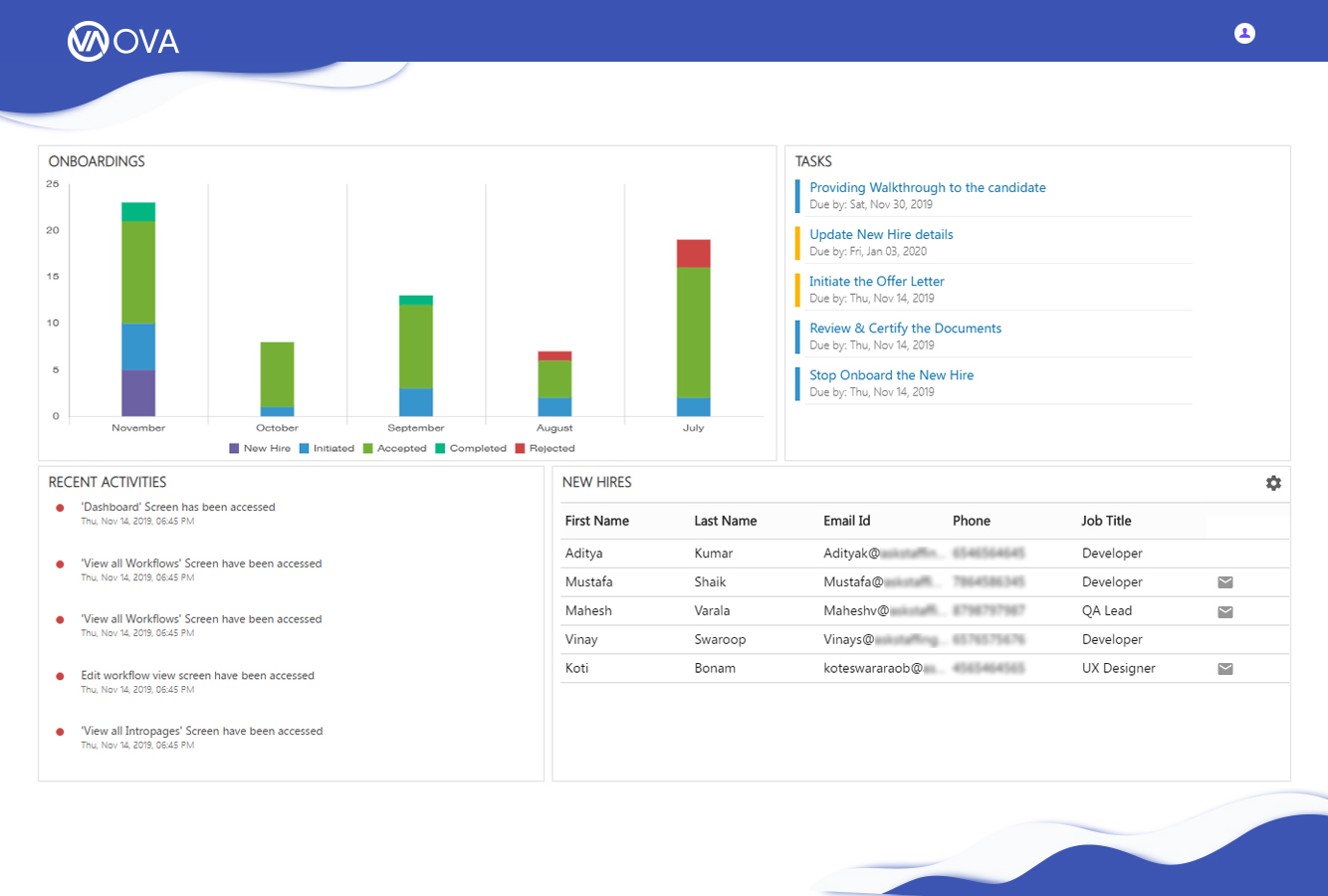 Additionally, well-designed software can reduce the time it takes to fill out forms by up to 75% or more. Identifying information (name, address, contact information, social security number, date of birth, etc.) only needs to be entered once during the enrollment process.
The data will then be automatically entered into all-new rental forms that apply. For employers with e-application programs or recruitment systems, this information can even be loaded onto forms prior to entering new recruits.
The pre-hire phase is actually the time for the company to make a positive first impression. An irregular hiring process and setting wrong expectations can be the basis for employee dissatisfaction and affect their productivity timing. Remember, 90% of new hires decide if they will eventually stay at the company for six to nine months. This clock starts ticking in the pre-let phase.